Mobile App Testing Company
Testing quality mobile apps rapidly & with assurance.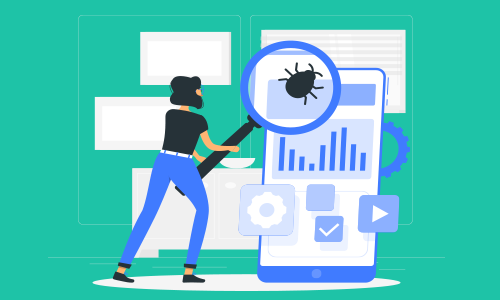 With an experience of about seven years in mobile testing, Etelligens has developed an experienced approach in mobile app testing for various domains such as Insurance, Banking, Retail leveraging, Travel, and leading industries, etc. In fact, here we understand the importance of each Android and iOS apps for every business and delivers quality and faster app testing services. Our mobile app testing services ensure the consistency, performance, usability, functionality and impeccable quality of mobile apps across various platforms and devices. No matter what your requirements may be, we always come up with the best mobile app QA testing services that helped several businesses to reach the new heights.
Our End to End Mobile App Testing Services
Offering In-Depth and Wide Expertise in Mobile Application Testing










App Compatibility Testing
Why Choose Etelligens For Mobile App Testing?
Hire Mobile App Testing Services


We have a team of dedicated experts who have come from different IT fields and have expertise in testing various mobile apps- web, native and hybrid, etc.

Our testers use the latest methodology and techniques, in order to deliver smooth and bugs free app for our client's customers.

We are experts at understanding client needs and strategically finding a way to develop the best mobile App Testing solutions without loss of effort and time.

We have successfully automated various mobile apps on different platforms such as iOS, Android and windows and has helped our clients to reduce the time to market for their applications.

We understand our client's target audience and deliver hi-tech services that take their business to a new level. You can be assured that you will be getting the right step generating the best return on investment with the right Mobile Testing company.