Online Marketplace Development
Delve deeper into your online requirements and connect with marketplace experts!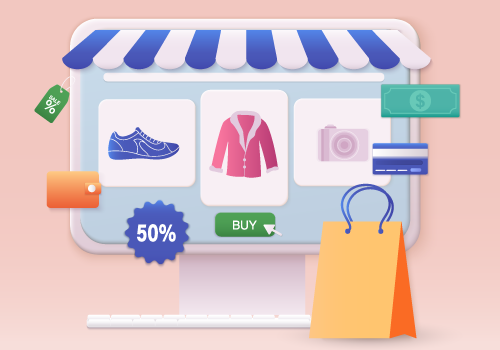 Build An Outstanding Marketplace With Etelligens.
Creating a marketplace takes a unique approach, and it must address its two distinct viewers—buyers and sellers. The secret to winning needs to satisfy the requirements and needs of both segments.
Etelligens builds powerful and flexible platforms through its online marketplace development services, resulting in increased traffic, conversion, and revenues.
Online Marketplace Development Company

You require more than a cost-effective online marketplace platform. You need a solution that ensures a high search volume and a high conversion rate, thereby assisting you in acquiring new customers and growing your business.
At Etelligens, we perform a comprehensive analysis of consumer's demands and integrate them into the user experience, user interface and create a highly interactive marketplace. Following are the areas, we put our expertise:
Market Analysis
Without offering something unique, an online marketplace application will fail to succeed. Therefore, we examine your competition, analyze the market, and establish what differentiates your services from the competition.
Monetization Model Choice
Any marketplace needs an effective and transparent monetization scheme to earn revenue. So we set up a one-time payment, monthly membership, or a percentage of each transaction depending on what works best for your audience.
Payment Gateway Provider
After a transaction is complete, the marketplace gets payment from the buyer and sends it to the seller. We make sure the payment gateway escrow funds and protect marketplace app users from scams.
Online Marketplace Development Services

Scalable Marketplace Solutions
Our team of creative online marketplace software developers has the skills and capability to build customizable yet scalable solutions that enable you to add functionality as your industry expands.
Custom Marketplace Development
We invest time and effort in researching your specialty and target audience to build a uniquely tailored product to your business's demands.
Proactive Support
We provide professional upkeep and assistance to all of our clients on a revenue-sharing basis. Our team will quickly identify and resolve the issue if anything goes wrong, ensuring that you do not lose revenue.
Marketplace Development Cycle

Research & Discovery
It enables our experienced team to comprehend your business objectives and target audience and recommend the most effective strategies for achieving them.
UX And UI
We create prototypes and user interfaces for your future marketplace, taking into account the product's objectives and target audience.
MVP Development
Our skilled online marketplace software developers create your marketplace using the most up-to-date industry standards.
Monitoring And Support
Once your marketplace is live, we monitor it and immediately resolve any difficulties that may develop.
Optimization And QA
By putting real effort into testing and optimizing the code for each marketplace website, we ensure the optimum quality and efficiency of solutions our team offers.
Why Choose Etelligens?

Frequently Asked Questions